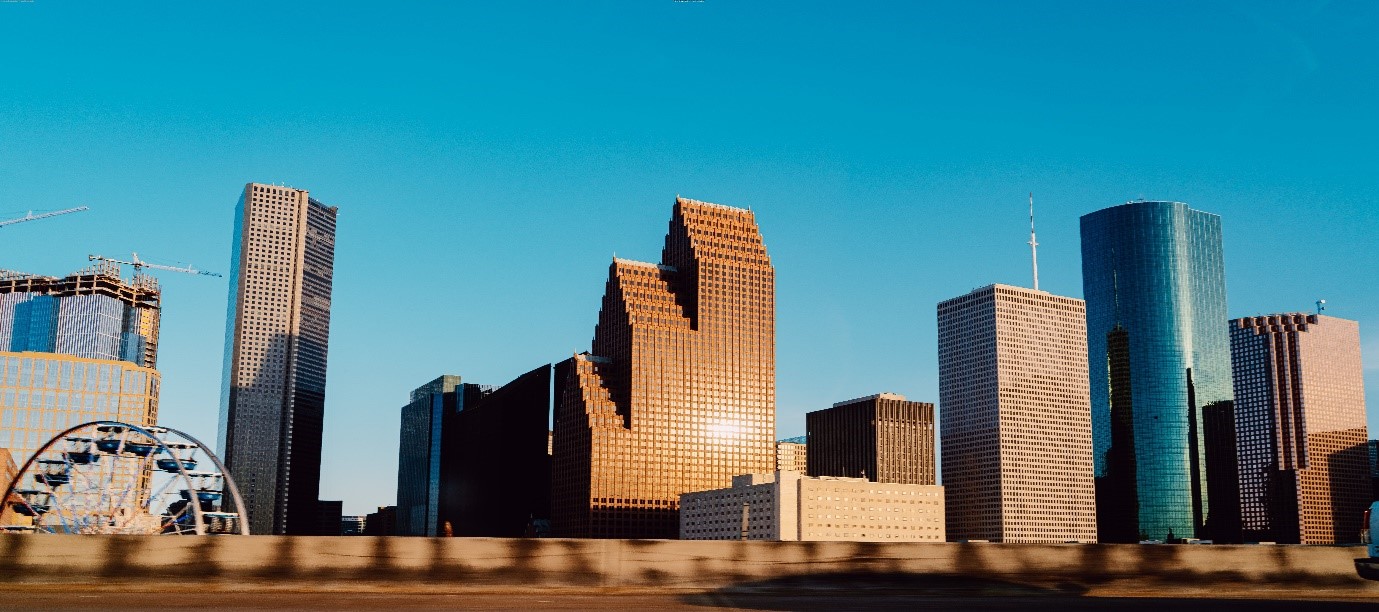 Here we are with the next instalment in the series Top 5 most famous food. We have travelled across from the east coast to the west coast, onwards to the north. The next obvious step is to head south. So here we are in the city of Houston, the fourth most populous city in the USA.
Vietnamese refugees came in large numbers to the United States with the fall of Saigon in the mid-1970s as part of the Indo-Chinese Assistance and Refugee Assistance Act of 1975.
Houston was a preferred choice due to its warm climate and closeness to the sea. Houston has some of the largest Vietnamese populations in the United States and this has influenced the food of Houston to a large extent besides the Mexican cuisine.
This time at No. 5 is Houston's signature dish - PHO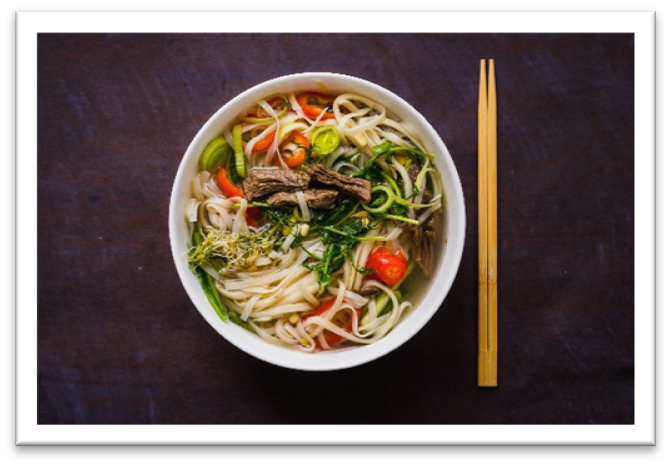 Pho is Houston's signature dish. It's a delicious dish that has healing properties for anything that ails you. You can find a pho shop on every corner
A fragrant bowl of Vietnamese Pho or beef noodle soup is a typical Vietnamese soup that has rice noodles, herbs, spices, and not to forget meat beef or chicken all served immersed in a broth. This broth is usually simmered beef bones, and it takes hours to make. The rich, dark soup is delicious, laced with anise seeds and sliced onions and supplemented by all the usual fillers: basil, bean sprouts, and lime. The beef combo order is especially delicious as you get the choice mix of flank and breast portions, and meatballs. Some popular outlets that serve fabulous Pho are Pho Thanh Long, Pho Houston, and Pho Binh Trailer.
FAJITAS takes the 4th spot in this famous dishes of Houston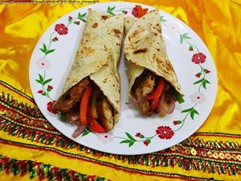 The origin of Fajitas is attributed to a Mexican American woman Ninfa who opened a Mexican restaurant, essentially offering a variation of Tacos. Other ingredients like chillies, sour cream, onion, cheese, and tomatoes were added. The original Ninfa restaurant is still in operation, and there are other places to try a delicious fajita.
It is a Tex-Mex dish made from beef soaked in marinade, and grilled steak that is wrapped in a flour tortilla. It has become one of the most popular dishes in Tex-Mex cuisine.
The word fajita is derived from the Spanish faja, meaning girdle, which refers to a cut of beef from portions that were considered undesirable. In the 1940s, the ranch workers used to make the steak tender by pounding and then soaking it in lime juice before cooking. Cooking is done normally over an open fire and served in a wheat tortilla along with other condiments. The best Fajitas in the world can be had at The Original Ninfa's on Navigation, Lupe Tortilla,and El Tiempo Cantina.
The middle of the pack is taken up by TAMALES at No 3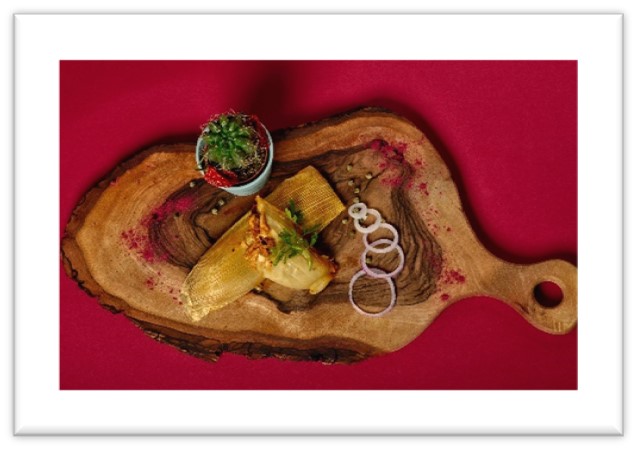 There are plenty of Tamale outlets all over Houston. Tamales are a dish made with corn dough that is steamed in a banana leaf.
Traditional tamales are a mix of masa (corn dough) and meat that is wrapped in a corn husk. This is then steamed to make it firm and then it can then be unwrapped and eaten after removing the corn husk. Hand-made tamales are even better and there are many variations available with bean, chicken, or pork tamales. They are small, skinny, and easily swallowed, It is a common sight in and around Houston available at every street corner. Some famous tamale outlets are Granny's Tamales, Alamo Tamales & Tacos, Momma's Tamales
Narrowly missing the top spot and at NO. 2 is Viet-Cajun CRAWFISH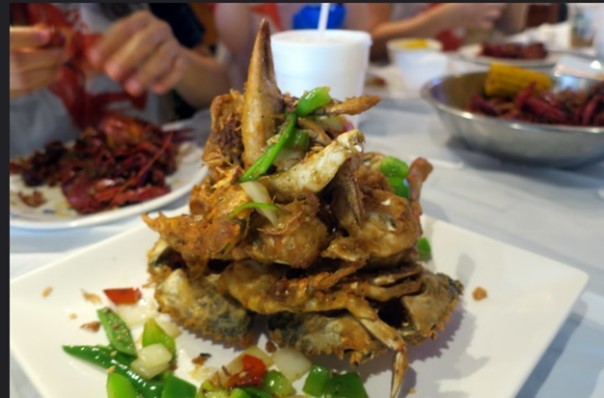 This is a typical dish created by Vietnamese immigrants Crawfish was not part of the traditional Vietnamese food but was adapted by Vietnamese cooks by integrating Vietnamese flavour into this traditional Cajun food item. The dish is prepared by boiling crawfish with a combination of olive oil, garlic, of course, butter, and a variety of exotic spices. This created this well-known dish special to Houston and represents the unique culture of the Vietnamese.
Houston has a huge Vietnamese population that resulted from the fall of Saigon and the exodus that followed it. The climate and closeness to the water were ideal locations for the Vietnamese migrant population. The local Cajun cuisine found a ready acceptance among the Vietnamese immigrants and the famous Viet-Cajun cuisine originated in Houston. The Cajun culture loves its crawfish, and the Vietnamese are a natural for preparing seafood, and this blended well to make the crawfish an essential part of this cuisine.
There are some key differences in the way it is cooked and prepared. Here they usually boil the crawfish in Cajun spices, and then roll them in a garlic butter sauce, with various herbs like Cayenne, ginger, and lemongrass. You must visit either Crawfish and Noodles or LA Crawfish or Captain T Seafood Market outlets to get a taste of authentic crawfish. The best time to have Viet-Cajun crawfish is during the late winter and early spring, though it is available throughout the year at select outlets. Try out Crawfish & Noodles, Cajun Kitchen, Houston Crawfish and Seafood.
TACOS seem to rule the top spot everywhere. After storming the Los Angeles bastion it takes the No. 1 spot in Houston too.
Tacos are a tortilla stuffed with breakfast ingredients, depending on personal preferences. Processed cheese, eggs and even pork are some of the common fillings used in the breakfast tacos.
The original mix of soft tortilla and eggs scrambled with potato or bacon is an all-time favourite.
You can pick your choice: egg and potato, egg and bacon. These are all great, as good or sometimes even better than the spicy potato filling, cooked in a tomato sauce.
in Texas, they are very creative and artistic in presenting these dishes. Almost every street corner in Houston has a Tex-Mex restaurant or food truck waiting to serve you some combo of scrambled eggs, cheese, bacon, and veggies all stacked atop a homemade tortilla. The best part is that these are available much before 8 a.m. everywhere.
Local Mexican restaurants are prime spots for tacos. In fact, at Brothers Taco House they serve tacos at 5 a.m. on weekdays. Try Tacos a Go Go or Luna Y Sol Mexican Grill, Tacos Tierra Caliente.
Compare these Tacos with the Tacos of Los Angeles and tell us which one you prefer and if you have tasted both why don't you give us your ratings on both tacos so we could share them with our readers?
Enjoy your visit to Houston or if you need a phone in a hurry remember to rent an iPhone on
the fly with DYAL Rentals and get it delivered the same day. Order them before you reach Houston, and they will be delivered to you in Houston when you need them. No photo can equal a picture captured on an iPhone and you can gain the same experience by renting an iPhone
A BRIEF NOTE ON CHILI CON CARE- THE OFFICIAL DISH OF TEXAS
Many think that chili con carne is an authentic Mexican dish, but is an original local dish, It is made only in a few places in Mexico to cater to the tourists. It is not a staple on the Mexican menus in Mexico. Chili con carne is a meat stew consisting of finely chopped beef, chiles, and seasonings. Sometimes tomatoes or beans are added to have more variety in the dish.