From the overwhelming silence of the deserts to the lively vibe of the clubs and restaurants offering exquisite gastronomic experience, Phoenix is the city to explore for those looking for a fun-filled family getaway. The capital city of Arizona and the fifth most populated city of America, with real cowboys, distinct cacti species, impressive museums and vast cultural heritage, stores in some great treasures that will make your trip memorable.
There are numerous places to explore in the beautiful city but if you are short on time and still want to make the most of your tour, don't worry, we will provide you with some of the best places that you must explore when visiting the desert city.
The best place to start with is the Desert Botanical Garden which has spectacular displays of desert vegetation from around the world. Apart from that, you can also enjoy the beautiful art installations that further enhance the beauty of the place. Enjoy a walk through the lavish green trails and spot the hummingbirds and exotic butterflies roaming around in ecstasy in the lush gardens. It is here that you will find the giant saguaros (cacti) too.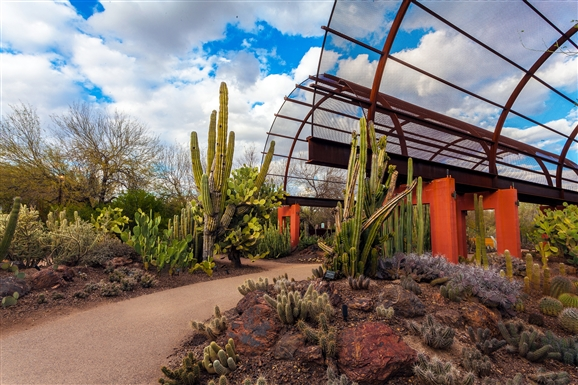 Next head to Musical Instruments Museum, the largest of its kind with a collection of over 6,800 instruments from about 200 countries distributed in five galleries. You can not only see the instruments, but the curious ones can also play them as well. It is a place that you simply cannot miss while in the desert city.
Another notable museum of Phoenix is the Heard Museum dedicated to the native American of the Southwest with a collection of basketwork, jewellery, pottery, textiles, and Kachina dolls. It is a great place to learn about the history of the region.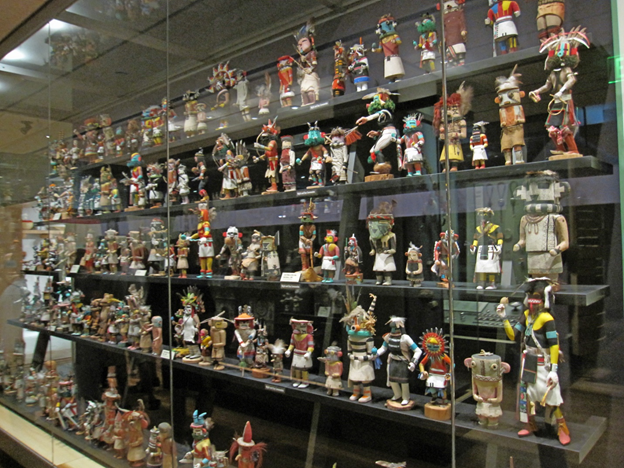 Holidays should be fun; hence while in Phoenix, visiting Scottsdale is a must. This quirky old town with its fine restaurants, unique shops, and numerous art galleries provides a delightful experience. It is a great place to window shop or just watch people having the most wonderful experiences.
Whether you are a fan of architecture or not, Taliesin West should definitely be in your list of places to visit in Phoenix. Located at the base of McDowell Mountains, Taliesin West was formerly the winter home as well as architecture school of Frank Lloyd Wright a renowned architect. It has beautiful buildings designed by the architect himself.
Another popular attraction of Phoenix which you and especially your kids will love is the Phoenix Zoo. Spread on 125 acres of land; the zoo is home to a variety of animals including Sumatran tigers, Komodo dragons, Asian elephants and many more. There are special enclosures where you can have close interaction with some animals. The unique experience will last a lifetime.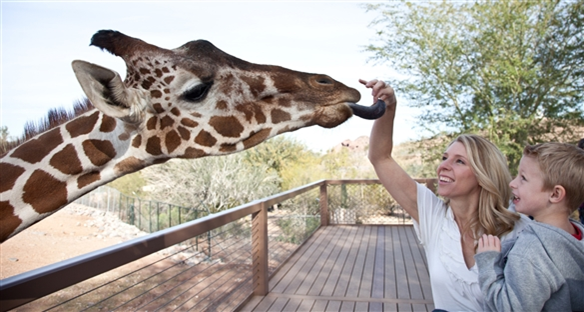 As and when you get closer to Phoenix you will realize the beauty of this place. Every other site here provides you with an enthralling experience. Have fun exploring the city and double it up by clicking the photographs of your unique experiences. Make your travel stories much more interesting by saving the awesome pictures of the trip because with time, when your memories fade, you can refresh them with those beautiful clicks. But what if you do not have a high-grade camera, it's alright because smartphones these days are capable of clicking high definition pictures and come loaded with high tech apps. But if you don't have a smartphone then don't worry as there is no need to buy an expensive smartphone just for a holiday, instead, you can rent it out.
Yes, Dyal Rental provides you iPhone rental in Phoenix. So why compromise with the regular when you can have the best with you. iPhones are known for their high-quality cameras, innovative apps and other creative features which can be very helpful during tours abroad whether it be a fun vacation or business trip. But buying them might not be a feasible option for many, hence you can rent them. iPhone rental in Phoenix can be easy with Dyal rental that has been in iPhone rental business for a long time and provides you with quality services at cost-effective prices. Dyal rental is your one-stop shop in Phoenix for renting an iPhone. It provides you with all the latest models of iPhone ranging from 5s to Xs Max at affordable prices.
iPhone rental in Phoenix comes at flexible payment options. You can pay the iPhone rent on daily, weekly and even monthly basis, choose the option as per your convenience.
International roaming cost is very high which is why renting an iPhone in Phoenix is a great option to cut down on cost and spend that money elsewhere. Most people tend to buy a new sim card to evade this, but the problem is that most of the phones nowadays come with sim lock feature. Save yourself from all the hassle by renting an iPhone in Phoenix with a data plan which can be activated before your phone is shipped.
So, pick the most reliable Phoenix iPhone rental service which is Dyal iPhone Rental that offers the best iPhone rental deals to make your trip memorable.