Orlando is a magical place as it has an incredible mix of fun things to do, making it an ideal vacation destination for everyone. From illustrious themed attractions to natural beauty, there is a surprising amount of things to experience in the beautiful Orlando.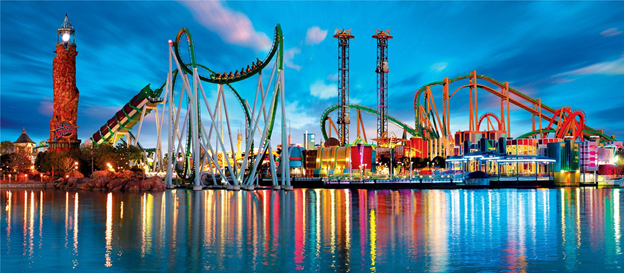 The popular Disney World and Universal Orlando is an entire trip's worth of fun on their own, but it would be a big mistake to overlook Orlando's other incredible activities because the rest of the city is full of similar attracts like giant aquariums, zoo, historical places and plenty of exciting shows.
Since there are plenty of attractions to discover in the magical city, planning a vacation to Orlando can be overwhelming. So we have listed down a few places you cannot miss during your trip to Orlando.
6 must visit places when in Orlando
Your first stop like everyone visiting Orlando should be the Walt Disney World. It is the happiest place in the world with four theme parks and two water parks. It's a perfect destination to visit with your family. There are endless possibilities in the enchanting world of Disney. With interactive rides, animal adventure, dining, shopping and live events, you are in for a visual treat and memories that will last for ages.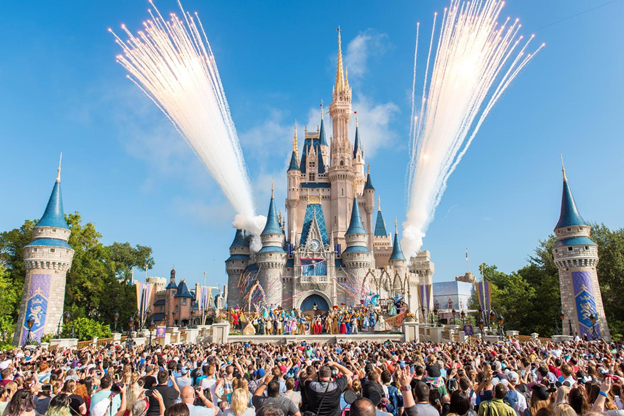 Once you are done exploring the Disney World, your next stop has to be the world-famous Universal Studios. Another iconic destination in Orlando which has it all- from Marvel superheroes to wizards and witches, ideal for families, movie buffs and everyone else. Universal Studios will let explore the secret school of wizardry and if that not your cup of tea, then fight crime alongside your favourite superheroes. The three amazing theme parks will provide thrills and adventure beyond your imagination.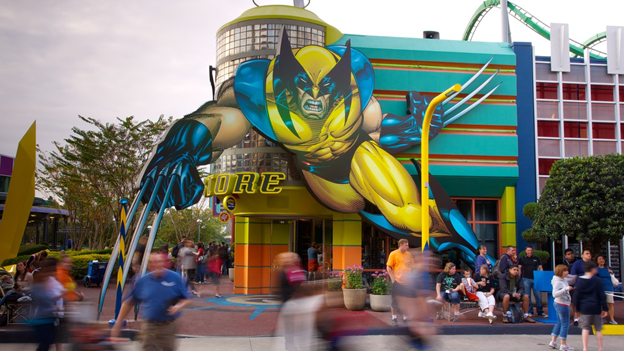 After Universal Studios, head to another popular stop that is Kennedy Space Center Visitor Complex. If you ever wonder what spaceship looks like upfront, then it is the perfect place for you. The Kennedy Space Center offers visitors the chance to vicariously live the life of an astronaut and get close to NASA than anywhere else on the planet. Touch, feel, learn and be inspired at this historic place.
The family adventure can continue at the SeaWorld which is Orlando's premier aquatic theme park. Out here you can connect to the ocean like never before. Share beautiful moments with seas turtles, experience thrill on the massive roller coasters, or get close to sharks in the underwater tunnel. You will get a better understanding of marine life at SeaWorld.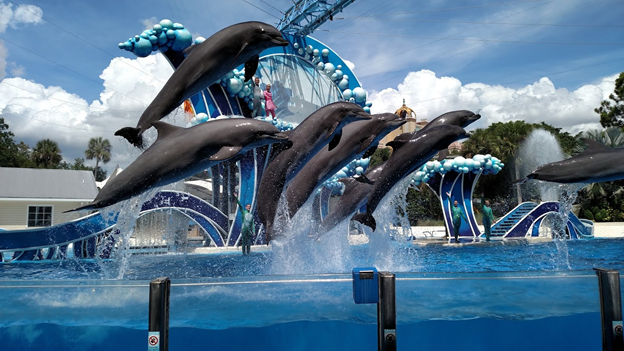 Most of the time people who visit Orlando come and go without taking time to explore anything besides the theme parks which is a shame as there is much more to explore in Orlando. If you want to experience something away from the hustle and bustle of Orlando's crowded city life, then head to Tibet-Butler Nature Preserve. This area is a 440-acre nature preserve which allows visitors to appreciate the natural beauty of Orlando. Escape the crowd and enjoy the peaceful walk with your loved ones in this quite preserve.
After experiencing the natural beauty of Orlando, head to the heart of the city to experience ICON Orlando. It is a giant 400 ft. tall observation wheel which provides a great of the whole city. The air-conditioned pod is the perfect way to acclimatize to your surroundings. Apart from these places, there are many things you can do in Orlando.
Here's how to make your trip even more memorable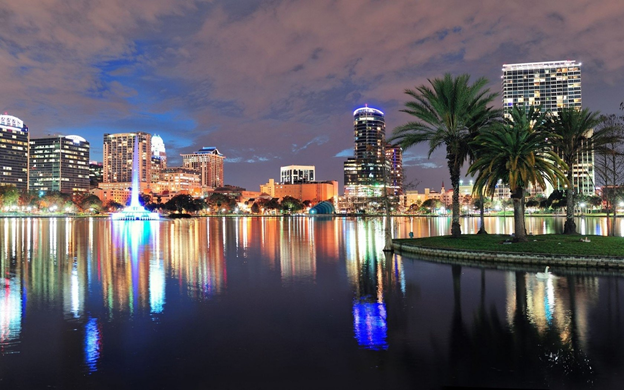 You can make your vacation in Orlando even more interesting by creating a mini movie which you can share among your friends and family members. Not long ago if you wanted to make a movie of your vacation, then someone was stuck with a large video camera, but now smartphones have amazing video capabilities. In case your smartphone cannot record HD videos, you can rent an iPhone in Orlando from trusted rental sites like Dyal rental. They have been in the iPhone rental business for a long time and can provide you with the best deal when comes to iPhone rental. Dyal rental makes iPhone rental in Orlando a breeze with flexible options. The cost for iPhone rental in Orlando depends upon duration. Most iPhone rentals are available for rent by day, week or monthly basis. iPhone rental on daily basis can end up costing more. It's best to rent iPhone on weekly basis rather than daily.
Once the phone issue is solved, capture all the beautiful moments during your Orlando trip. Once your vacation is over, you can make into a mini-movie to treasure the wonderful moments in years to come.
Importance of smartphone during vacation
To enjoy all these visually enchanting places, a smartphone is a must. It will help you uncover Orlando even better. The theme parks like Universal Studios and Disney World have their own applications which will make your visit to these massive theme park even more worthwhile. Plus, these days' smartphones like iPhone comes with water resistant protection which is perfect for capturing seas creatures at SeaWorld in Orlando.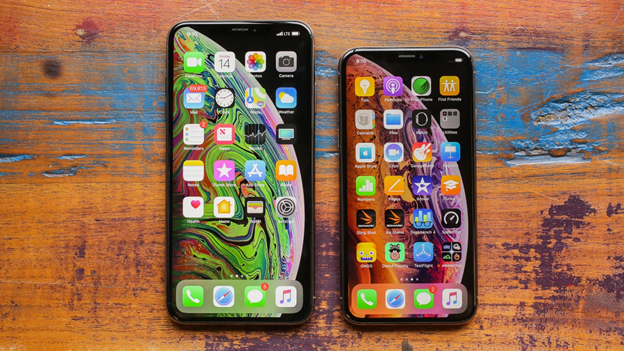 Despite iPhone being a great companion for travellers, it is not cheap. The latest iPhone will set you back around 1200 dollars which is a lot for a smartphone. However, there are alternatives to own an iPhone during your trip to Orlando like iPhone rental portal. iPhone rental is the best way to own an iPhone without having to pay a premium price. It will save you a lot of money and hassles, perfect for vacation or even business trips.
iPhone rental Orlando (Dyal Rental) is a one-stop shop for iPhone rental. You can rent the latest iPhone at a very affordable price point.
Dyal Rental makes iPhone rental in Orlando a breeze as it provides you with an easy and cost-effective way to rent an iPhone whether it's for a week or monthly basis. They have an option to deliver iPhone rental according to your convenience. The iPhone rentals are available with or without data plans and can be activated before they are shipped. From iPhone 5s to iPhone Xs Max, iPhone rental in Orlando has never been so easy, all thanks to Dyal Rental.