The world-famous Las Vegas where visitors can enjoy bright lights, gambling, food and lots of other attractions. With neon lights, massive fountains and entertainment at every corner, the Sin City delivers sensory overload.
Las Vegas has endless opportunities whether you want to roll the dice, watch a top performance, eat or simply enjoy the glittering spectacle, it can be quite hard to pick what to do first when you visit Las Vegas.
In order to make your life simpler, we have created a list which will help make the most of your Las Vegas visit:
Welcome to Las Vegas sign
The iconic ''Welcome to Fabulous Las Vegas, Nevada'' sign serves as the city's unofficial welcome symbol. The famous sign was designed by Betty Willis back in 1959, and since then the neon beacon has welcomed visitors to the city. This sign has been added to the National Register of Historic Places in 2009, and it's one of the most photographed spots in town.
Bellagio fountain show and botanical garden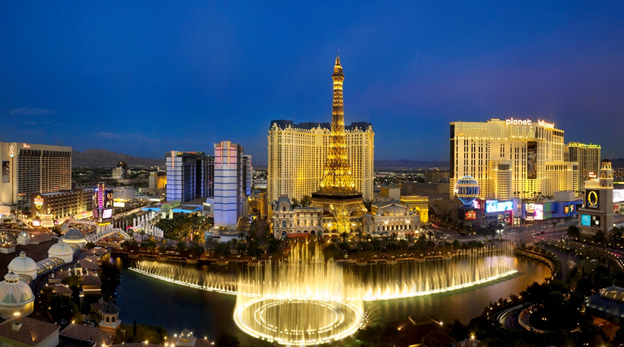 Visitors cannot miss the famous Bellagio and its dancing fountains and botanical gardens. The fountains which you must have seen in numerous movies explode in a fusion of light and music, ranging from Broadway tunes to opera. As impressive as the fountains are, the gardens are equally awesome. It takes more than 140 individuals to maintain it.
Fremont Street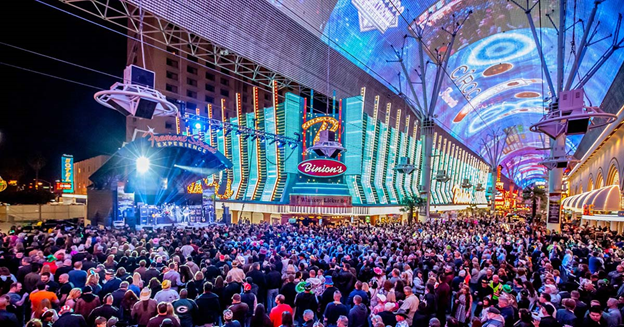 Fremont Street Experience is one of those attracting no visitors should miss. In the glittery street, you can experience top-notch light and sound show that will leave you speechless. Colourful displays of lights and loud music take place several times a night.
Mob Museum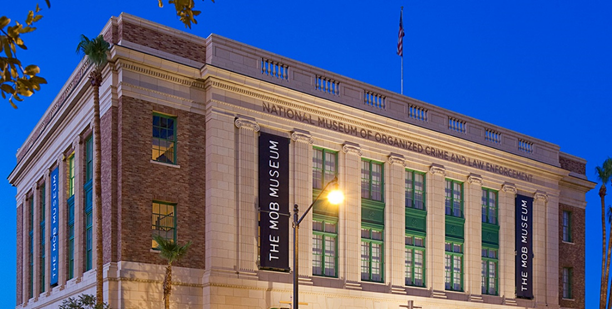 Enjoyed reading and watching Godfather and want to relive the days when mob-ruled America, then the Mob Museum offers the opportunity to learn about organised crime. The museum explores organised crime from the very beginning through interactive activities and exhibits. You can learn about the mobsters, crime family leaders and moll at this 42-million-dollar museum.
The Strip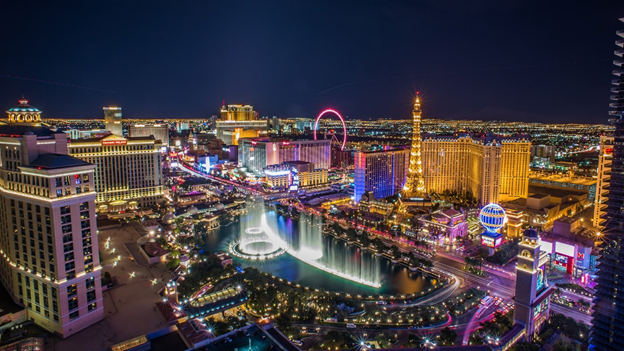 Las Vegas is filled with casinos, but the eight-mile stretch of Las Vegas Boulevard contains the most of them. It features over the top mega-casino hotels, decorated with lights and attention to detail to create a fantasy land. The casinos often have names and themes that evoke romance, mystery, and far-away destination. Walking along the strip is fun and will make your trip worthwhile.
To enjoy all these beautiful places in Sin City, a smartphone is a must. It will help understand more about Las Vegas and help you explore the city like never before. There are so many apps which will make your visit to the Vegas even more worthwhile. Plus, these days' smartphones like iPhone comes with an incredible camera which is perfect to capture all the beautifully lit city.
Despite iPhone being a great companion for travellers, it is not cheap. The latest iPhone will set you back around 1200 dollars which is a lot for a smartphone. However, there are alternatives to own an iPhone during your trip to Las Vegas like iPhone rental portal. iPhone rental is the best way to own an iPhone without having to pay a premium price. It will save you a lot of money and hassles, perfect for vacation or even business trips.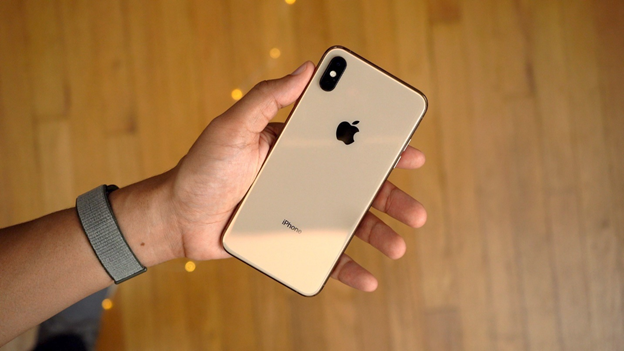 iPhone rental Las Vegas (Dyal Rental) is a one-stop shop for iPhone rental. You can rent the latest iPhone at a very affordable price point. Since Las Vegas is also known for massive conventions and trade shows, Dyal rental has bulk iPhone rental service as well. They will provide the latest iPhone rental for businesses, meeting planners and trade show applications.
Dyal Rental makes iPhone rental in Las Vegas a breeze as it provides you with an easy and cost-effective way to rent an iPhone whether it's for a week or monthly basis. They have an option to deliver iPhone rental according to your convenience. The iPhone rentals are available with or without data plans and can be activated before they are shipped. From iPhone 5s to iPhone Xs Max, iPhone rental in Las Vegas has never been so easy, all thanks to Dyal Rental.
So if you are in Las Vegas and looking for a trusted iPhone rental program, then Dyal rental is the way forward. With competitive pricing, excellent service, and, secure payment options, Las Vegas iPhone rental (Dyal Rental) make living the good life possible for everyone.