Seattle, often called the 'Emerald City', stands true to its nickname due to its massive green spaces. A historic port city in the state of Washington, it is also famous for its contemporary architecture and yes… its coffee and music culture.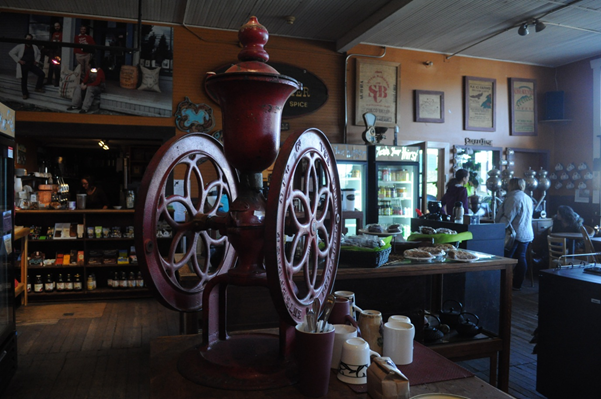 There is something for every kind of traveller here. If you are an outdoorsy person, the wilderness will leave you spellbound, especially when you hike on the nature trails at Discovery Park or cycle through the famed Burke- Gilman Trail. Even if you just want to enjoy your vacation indoors yet want to get inspired, you have some of the best museums in the world here, most notable being, MoPOP and Seattle Pinball Museum.
If this is your first time in the city, you can't miss out on shopping nor leave out its gastronomic delights. Ballard Avenue is a trendy neighbourhood where you can purchase some of the most up-to-the-minute clothing and accessories, and even try out some unique craft beer. Then again, you may have some late night cravings and if you didn't know, this city covers that aspect too. However, it can become quite overwhelming when you are new and looking for a particular area or a dine-out near your hotel. This is why, you need apps that can guide you to the right place when you are in need. Mentioned below are five iOS apps that should be there on your iPhone when you are in this amazing city:
Suppose, you are on a hike on your own around the city, you may not know the current condition of the trail. The Seattle Trails app informs you what obstructions will come on your way. You can even check out the type of surface and how steep is the slope.
When you are new to the city and commuting by bus is your preferred mode of transportation, it is hard to know all the bus routes, let alone, the different schedules. OneBusAway helps you get real-time updates of buses in the city. It also has a map which shows the routes and stops for buses and you can get alerted when your bus will depart from a different terminal.
Well, this app is for coffee enthusiasts. Seattle is filled with coffee shops and the Cupper app gives you an insider view on the best craft coffee places available, with its detailed database.
This app lets you get the best out of the food culture in Seattle. You can find out the best restaurants in different localities based on reviews. You can even find dine-outs based on prices and settings.
If you want to know the current events happening nearby, this app lets you find them all. Apart from concerts, musicals and live music shows, you can find out about restaurants along with the best bars serving 'happy hour' drinks. You can even purchase tickets for performances.
Why you should rent an iPhone in Seattle
Renting an iPhone becomes necessary, especially, when you travel to a new city, such as Seattle. There are so many things to do and utilising the aforementioned apps can make your stay convenient there. While purchasing an iPhone just for travelling to Seattle may not seem too ideal as it is quite costly, you can easily rent the latest iPhone version at minimum cost from Dyal Rental.
Not only would you be able to use the apps without any glitch but also use its other features without paying that lump sum amount. You can rent on a daily, weekly and monthly basis and even pick you a data plan that seems fit for you. Another benefit of being able to choose your data plan is that you will be saved from paying the high international bill amount.