The oldest city of California, San Diego is popular among travelers. From intriguing museums to luxurious gardens, beautiful cultural and historical sights and several entertainment options, the city offers amazing experiences to its visitors. So pack your bags and head to San Diego for some memorable time with your family.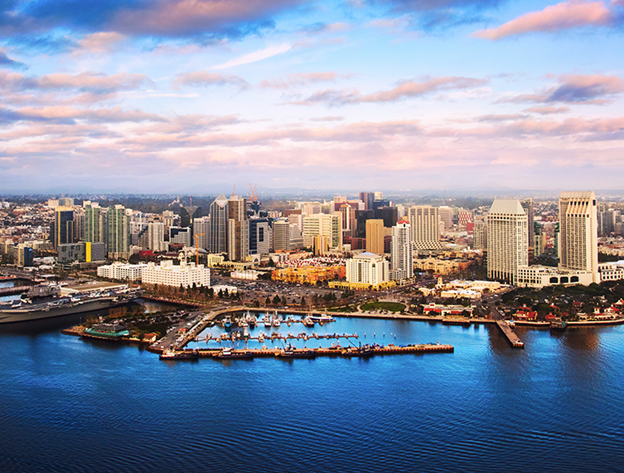 There is so much to explore in San Diego that you might be confused as to where to start from. So here we bring you some of the best experiences in the city.
Balboa Park
Your very first excursion in San Diego should be to Balboa Park. Spread on an area measuring 1200 acres; it is North America's largest cultural urban park comprising the rich legacy of the region. Hosting exotic gardens, fascinating museums, recreation sites, Balboa Park provides its visitors a wide array of experiences. It will be one of the most memorable spots of your San Diego tour.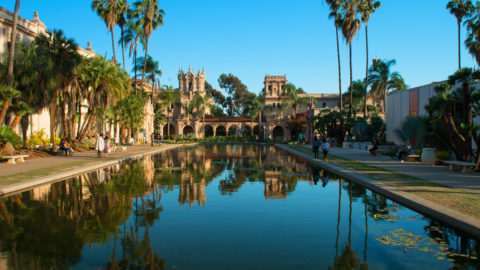 Gaslamp Quarter National Historic District
Another prominent attraction of San Diego which is listed on the National Register of Historic Places is the Gaslamp Quarter National Historic District. The beautiful site located in the downtown region has numerous entertainment and dining options. Its major attractions are the buildings of the Victorian era that shed a light on the architectural grandeur of the past. An impressive blend of poised past and vibrant present, the place is a must-visit for the unique experience it offers.
Seaport Village
The next place on your travel list of San Diego should be the beautiful Seaport Village. The waterfront site offering incredible views of the water and lined with unique shops and restaurants is excellent for spending a relaxing afternoon. There are picnic benches, patios all around where you can spend some quality time with your family and friends, or just relax witnessing the beauty of gliding water.
San Diego SeaWorld
After a day of relaxation, head to San Diego SeaWorld to witness exotic sea life. It is a popular attraction of the city that houses various sea animals including killer whales, dolphins, and sea lions. Have one of the most amazing experiences of your life walking through the acrylic tunnel which passes through the aquarium, offering a closer look at sharks and other sea creatures. Besides it, there are touch tanks and enclosures too where you can enjoy Dolphin shows. The site also hosts various kinds of rides that offer a thrilling experience.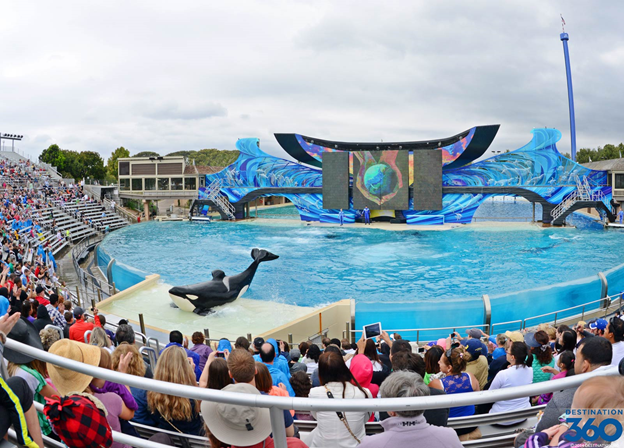 Coronado Beach
Your visit to San Diego is incomplete without visiting Coronado beach, one of the finest beaches across the globe. The long stretches of sand along sparkling waters bring out the quintessential charm of San Diego. The beach is counted among the top beaches of America for families. Relax in its serene beauty that pampers your tired souls. You can also take a stroll along the Orange Avenue shops. There are restaurants too where you can satiate your taste-buds.
San Diego Museum of Art
The next attraction on your travel list should be San Diego Museum of Art. A must-visit for art lovers and curious souls, the museum holds a fascinating collection of artwork from around the world with some pieces that were created 7000 years ago. Here you will find the renowned works of Italian and Spanish painters along with the famous artworks of South Asian and American artists. The museum also holds temporary exhibitions from across the globe bringing forth the diverse creativity spread around.
Know how you can make your San Diego tour much more fun
San Diego's beauty is enthralling. It has some amazing locations that will make your holiday memorable. You will love exploring the city, but to make the trip memorable it is necessary to have a good quality smartphone with you. Why? Well, you will be certainly clicking the pictures of your tour and they need to be good. Gone are the days when you had to take along a big and bulky camera for clicking pictures of your vacationing. It can now be done with smartphones that come equipped with high-quality camera lenses that can capture great pictures.
iPhones are the best phones if you wish to click sharp and perfect photos. However, these are quite expensive, and you might not be willing to buy them. So don't buy it, instead, you can rent it. Yes, Dyal iPhone rental service can rent you an iPhone so that you can make your holiday in San Diego memorable and save its memories for the lifetime.
A good-quality smartphone is what you need for a great vacation
Dyal rental is a trusted iPhone rental service in San Diego. It provides you with a varied range of iPhone models that you can choose from as per your need. From iPhone 5s to iPhone Max Xs, all the latest iPhone models can be rented at Dyal rental in San Diego and that too at affordable prices. So, why compromise your happening tour with low-quality pictures when you have the option of getting the best clicks? These iPhones come installed with all essential apps that make clicking beautiful photos and recording great videos simple. Further, the apps can also help you out in exploring the city and can even assist you in your work if you are on a business tour.
iPhone rental in San Diego is easy and convenient with Dyal Rental. You not only get to choose from the best iPhone models but also decide upon how you wish to pay the rent. iPhone rental San Diego (Dyal Rental) provides for payment of rent on daily, weekly or monthly basis. Also, the phones can be rented with or without data plans. However, it is best to rent iPhones with data plans for foreign tours as you will be saved from the hefty charges of international roaming or the hassle of buying a new sim card. The data plan will be loaded on your phone before it is shipped.
Smartphones are a necessity when going on trips. These keep you connected with others while their advanced features provide much assistance in exploring the new place and clicking pictures of the incredible experiences. iPhone rental in San Diego ensures that you get the best smartphone experience which makes your tour much more fun and memorable. So, if you are looking for renting an iPhone in San Diego, you know where you need to go. Pick Dyal iPhone rental service in San Diego for the latest iPhone models at affordable prices