Situated in Florida's Atlantic Coast, Miami is among the world's most popular vacation hotspots mostly for the Miami Beach area. With so many beautiful stretches of white sand, lazing around until sunset and indulging in exciting watersport adventures are only few aspects of what makes it great. You can have fun here not just in the day, but also embrace its welcoming nightlife. There are countless nightclubs, ocean view restaurants, modern art galleries, venues for live performances and theatres in proximity to most of the beaches. These are again, among the many reasons why it has an energetic vibe all year round.
Whether you are planning to visit this tropical haven for a few days or for an extended period, check out the beaches mentioned below where your fun will never end:
South Pointe Park Pier – This massive 17-acre park at 1 Washington Avenue is an amazing attraction in Miami Beach offering a great respite from the usual humdrum of life. While there is a lovely promenade along the beach for joggers and cyclists, there is also a separate picnic area. This is one of the best places to be with your little ones as there is a separate children's play area as well. There are also great dining options near to the beach area and one of the best is Smith & Wollensky where you can try out delicious seafood and choose from a variety of wine selections.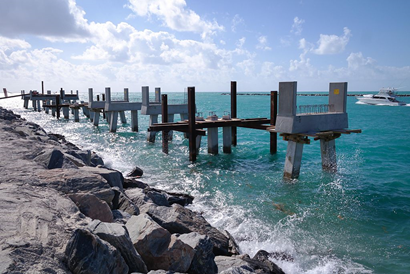 Surfside Beach – Located on the northern part of the Miami Beach, it is a wonderful beachfront town with easy access to the beach. It is widely known for its serene ambience and along the beach, there are myriad options to eat and shop. It is also popular for its Community Centre, which has pools, slides and various recreational facilities for all ages.
Lummus Park Beach – Located at Ocean Drive stretching from 5th Street to 15th Street, the park and beach area are among the most popular among tourists for the picturesque palm trees juxtaposed by azure waters. This area also has a great historical value as it was one of the first parks in the city. Apart from the lovely beachside boulevard, this area is popular for historical buildings and one of the most famous is the Scottish Rite Temple.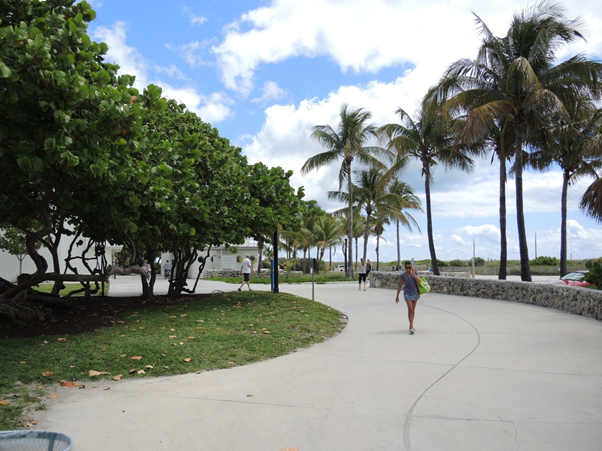 Crandon Park Beach – This beach is located at Key Biscayne and it offers a fantastic park area where your loved ones will surely enjoy. One of the best attractions at the park is the Marjory Stoneman Douglas Biscayne Nature Center that is home to three saltwater aquariums and various other exhibits.
Why you should rent an iPhone in Miami
Miami offers even more beaches attractions other than the ones mentioned above. There are so many things to do at the beaches and parks close to it. So, the best way to preserve these memories would be taking endless pictures during your holiday here. For those flawless snapshots, you would certainly need an iPhone, as you may be aware that other mid-range smartphones do not offer great picture quality. Additionally, all the apps run smoothly on iPhones without any trouble, which is a disappointing issue with smartphones.
However, iPhones are not cheap. Purchasing one just for your vacation abroad may not seem too ideal, if you are on a budget. But keep your worries at bay for Dyal Rental provides great rental services for iPhones in all parts of United States. You can easily rent any of the versions of iPhones from us and we also offer the latest versions. Depending on the number of days you are staying, we always try to make it affordable for you. We provide iPhones on weekly and monthly basis at minimum costs.
There is another reason to rent from us. We provide iPhones with data plans and you can rest assured that you would be saved from paying an exorbitant international roaming bill amount. Moreover, the moment you rent from us, we take pride in making the delivery simpler and faster than the other services.