Vermont, with its abundance of natural landscapes, aptly gets its nickname, Green Mountain State. Apart from being among the world's largest producers of maple syrup, it is famous for its favourable climate, rich historical heritage and its breweries.
When it comes to exploring the state on your own, you have many options. From hiking and camping in the mountains to visiting amazing museums and shopping at street markets, your holiday here will certainly be unforgettable. Here are some of the best places to visit:
Mount Mansfield: Located at an altitude of 1,339m above the sea level, Mount Mansfield is the highest mountain in the state. One of the best hiking trails to enjoy scenic views along the way is Sunset Ridge. Walk along the forested wilderness and be mesmerised by Arctic tundra.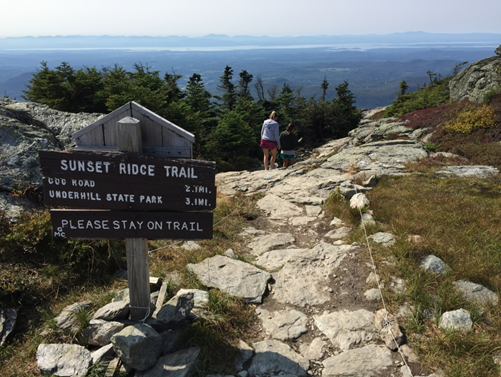 Fairbanks Museum and Planetarium: This museum of natural history is the perfect place to visit if you are in the state with your loved ones. One of the main attractions here is the 'Bug Art' collection of John Hampton. The Lyman Spitzer Jr. Planetarium here is the state's only public planetarium. Your little ones would have a blast here with the short shows.
Church Street Marketplace: This open-air mall is one of the best places in Vermont to get a glimpse of its vibrant culture. Offering unique shopping experiences for all ages, you can shop for apparel from renowned brands such as Banana Republic and Pacsun. If you crave for steak, the E.B Strong's Prime Steakhouse is the place to go. Then again, you have South End Sliders serving amazing cheeseburgers until late night.
Why you should rent an iPhone in Vermont
When you are in Vermont for the first time and visiting all the attractions, you will certainly want them to stay in your memories. Getting the best pics would be the best way to cherish them. An iPhone really helps in this regard. The quality is simply unmatchable when compared with most Android smartphones. Then again, it is not a good choice to purchase one just for a vacation abroad, as it is quite expensive.
The end to all your woes, Dyal Rental offers iPhones on rent. This will save you a large sum of money. You not only get the best photos but also get to use the other apps that always run smooth. All the versions including the latest one are available for rent at lower prices. We also offer iPhones with data plans so that you do not have to worry about the hefty international roaming charges. Apart from that, you can rent iPhones from us on a weekly and monthly basis.