Located along the banks of Cumberland River, Nashville is a true music lover's delight. Its colourful nightlife with a plethora of live music and karaoke venues along with sophisticated bars and restaurants make for a fantastic vacation. There is no dearth of shopping options too in this capital city of Tennessee. The dozens of gift shops and various clothing stores provide the retail therapy one needs.
When in this amazing city, there are so many things to do. In fact, the cultural experience for most first-time travellers is one-of-a-kind. With the list of attractions mentioned below, you can be sure that you will want to visit this city more than once:
Grand Ole Opry House: The Grand Ole Opry was a radio show for country music back in the early 20th century, and now the Grand Ole Opry House honours that very tradition with magnificent live performances held frequently through the year. This is a massive 4,000-seat theatre, which is one of the most-visited places in the city.
B.B. King's Blues Club & Restaurant: If you are a fan of blues music, this is definitely the best place to enjoy good dining and live music. Located on 2nd Avenue in North Nashville, this blues club serves amazing Southern food, and smoked barbeque ribs and fried chicken are among the most sought-after here. You must also try out its signature concoctions.
Country Music Hall of Fame And Museum: It is because of Country Music Hall of Fame And Museum that Nashville gets its nickname – 'Music City'. With myriad artefacts belonging to country music legends such as Mother Maybelle Carter and DeFord Bailey, the museum preserves the tradition of the genre.
12South: This stretch on 12th Avenue South is not just about shopping, but also dining. Edley's Bar-B-Que is one of the best places for Southern food with a wonderful casual ambience. If you want to shop for casual dresses, Emerson Grace is the place to go.
The Gulch: Located near downtown Nashville, The Gulch is a LEED-certified community with upscale hotels, restaurants and live music venues. The famous Station Inn is a must-visit if you like bluegrass music. There is live bluegrass music playing every day at this venue.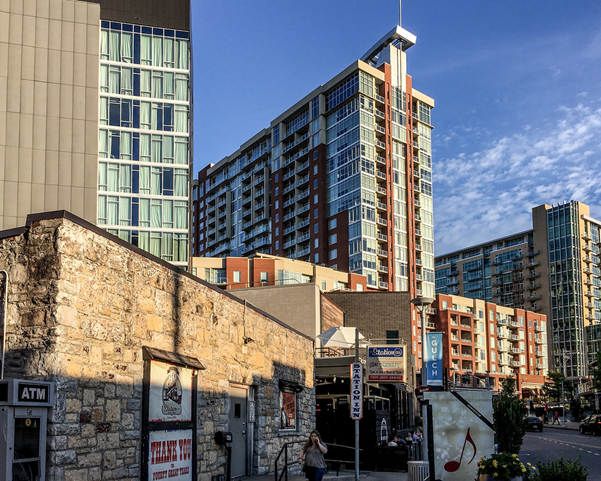 Why you should rent an iPhone in Nashville
Nashville is a beautiful city offering a lot more places to see than just the ones mentioned above. To capture all those amazing live performances or even take the best photos, iPhones are the best. Even if you are neighbourhood-hopping in the Music City, the smooth-running apps on iPhones make it so much more convenient. If you don't own one, you don't necessarily have to purchase it just for your much-needed vacation. Dyal Rental offers great rental services for iPhones and you will find all models available. With smooth and fast delivery along with minimal rental costs, you would save enough money. Also, you have the option to rent from us on a weekly or monthly basis, and with a data plan. When you choose a data plan, you would in fact save a lot on your international roaming bill.