A beautiful blend of old and new, San Antonio is a perfect city to plan a relaxing holiday. From rich history and cultural heritage to modern infrastructure, parks, entertainment as well as relaxing spaces, the city of Texas has something to offer to every kind of traveler.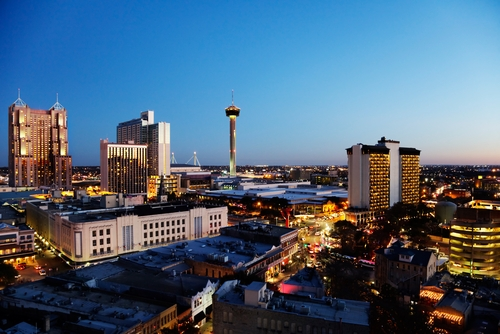 Confused as to where to start from? We have compiled a list of experience and places that you must visit to take back the best of the memories of San Antonio city.
Witte Museum
Witte Museum, upholding the three-hundred-year-old history of the region is the best way to start your exploration. Ready to surprise you with its massive and interactive exhibits, the museum is one of the most fun places to be in San Antonio. Standing beside the San Antonio River, in Brackenridge Park, the museum presents a mesmerizing sight. Equally impressive is its collection depicting stories of Texas from the prehistoric times till present. From ancient artifacts to giant exhibits of dinosaurs to the popular traveling exhibits, there is much to explore here.
San Antonio Missions National Historic Park
Next, deepen your knowledge about the history of America further by visiting San Antonio Missions National Historical Park. The place is the first in Texas to be listed in UNESCO'S World Heritage Sites. It includes the city's four Spanish colonial missions: San Juan, Concepción, San Joséand Espada that tell some great stories of people who came to live in Spanish Colonial Missions in the 1700s.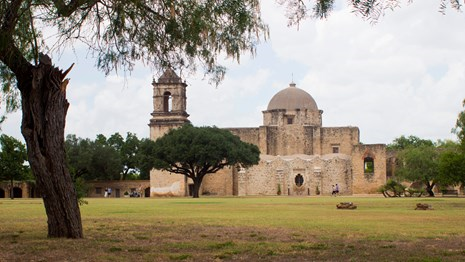 National Bridge Wildlife Ranch
After you have done exploring the history of the city, its time to experience its exotic natural beauty. Get ready for some real adventure at Natural Bridge Wildlife Ranch that provides a memorable Safari experience. Spread over an area of 400 acres, the ranch is home to around 500 animals of 50 different species brought from different continents except Antarctica. Drive through the ranch and have a close encounter with the animals that roam around freely. You will come across giraffes, ostriches, buffaloes, zebras and many more animals enjoying yet another beautiful day of their life.
The River Walk
While in San Antonio, one cannot afford to miss out on the River Walk which is the prime experience of the city. Also known as Paseo del Rio, River Walk is the largest urban ecosystem of the country bringing you the premier sights of San Antonio. It has some great dining, shopping and entertainment options. Head to River Walk to get an insight into the culture of the city.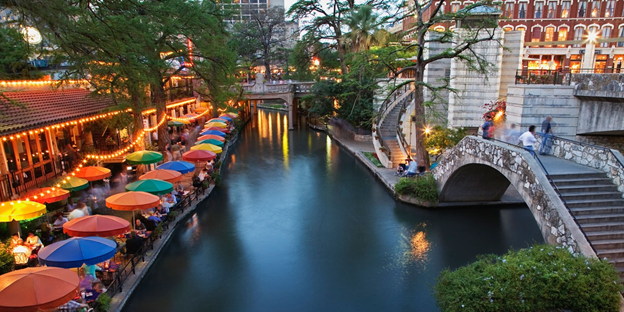 Alamo
Located in the downtown near River Walk is Alamo, a site deeply rooted in the history of Texas and depicting its glorious past. Founded in the year 1718, Alamo first served to be a way station between Mexico and Texas. Years later in 1836, it became a battleground that witnessed the heroic fight between Texans and the Mexican Army. Take a guided tour of the place and get insights into the Texas Revolution. The place also hosts reenactments of the revolution that will take back you to those days of glory.
Majestic Theatre
San Antonio has a dynamic and happening side to it too. You can explore the various facilities of the city. However, the most interesting attraction that you must visit is the Majestic Theatre which was declared as a National Historic Landmark in 1993. Book the tickets to the theatre and witness some amazing shows. It hosts over 200 events every year which include numerous concerts, performing arts along with the popular Broadway of San Antonio series.
Make you trip memorable with a smartphone by your side
The beauty of San Antonio will leave you spell-bound. There are numerous other attractions besides those mentioned above that you can explore and spend some fun time with your family. Do not forget to take pictures of the amazing locations and record your incredible experiences. Now, you do not even need to carry along those big, heavy cameras as your smartphones come with extensive features to click the best photos. However, if your smartphone is not that smart enough then taking pictures can be worrisome. You must not compromise with the quality of your photos as they will be with you lifelong, hence you must use a good phone like iPhones.
Here's why you should rent an iPhone in San Antonio
Dyal Rentalprovides iPhone rental services in San Antonio. Yes, you can now rent an iPhone and click some amazing photos of the tour. Taking down pictures is the best way to save the memories of your trip and a bad quality camera phone can ruin all the experience. iPhones are known for their high-quality camera lenses that can capture sharp images. Further, these come loaded with apps that can help you click pictures like a pro. Hence, these must accompany you on your tour. However, iPhones are not cheap phones on earth and they cost a lot. You might not be able to afford them, but yes, you can easily rent them from iPhone Rental services in San Antonio and fulfill all your fancies of a great holiday.
DyaliPhone rental in San Antonio is the most trusted phone rental service in the city. It provides you easy iPhone renting facilities with flexible payment options. At Dyal Rental, you can rent the latest iPhone models at cheap rates. The iPhone Rental San Antonio (Dyal Rental) provides you with iPhones ranging from iPhone 5s to iPhone Xs Max. You can rent these phones on a daily, weekly and monthly basis. These are loaded with the latest apps that can offer assistance during the tour and also help you in clicking some great pictures. As your phone will be on international roaming, it is likely that your phone bill will be exorbitant, to avoid it, you have the option of renting an iPhone with a data plan. The data plan will be added to your iPhone before it is shipped.
iPhone rental in San Antonio becomes easy with Dyal Rental. You get the best iPhone options at affordable prices. Further, the flexibility of payment makes things much more convenient for you. Have a fun time capturing the beauty of San Antonio with Dyal rental iPhone.